16/06/21. Madrid Puerta de Atocha and Barcelona Sants are the first two ADIF stations where Elcano indicates the position of the coach to guide boarding.
ADIF provides new information of trains' coaches position parked at Madrid Puerta de Atocha and Barcelona Sants stations.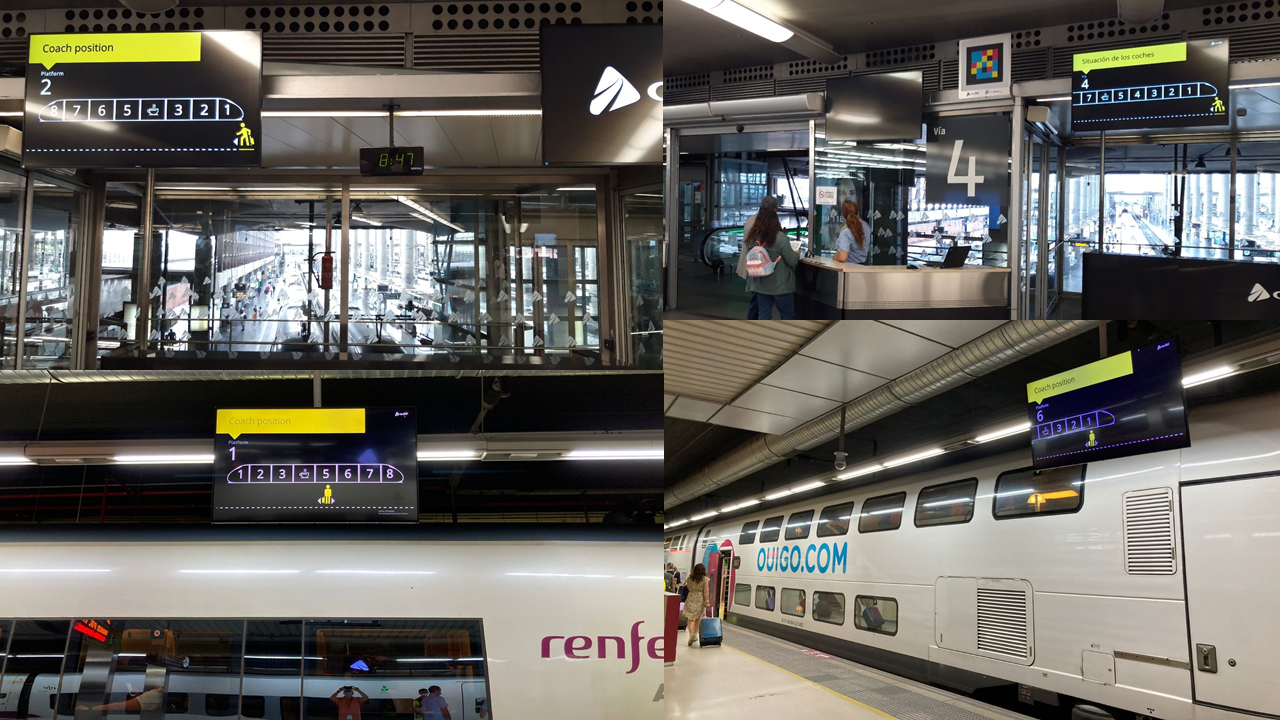 The aim of this new information is to facilitate the boarding process by positioning passengers in relation to their train and showing where each of the coaches are located.
Elcano platform automatically provides this information through the monitors installed in the stations, obtaining information sent by the railway companies on the compositions associated with each of the trains.
The service will be extended with additional monitors at these first two stations and with later installations at other stations on ADIF's high-speed network.